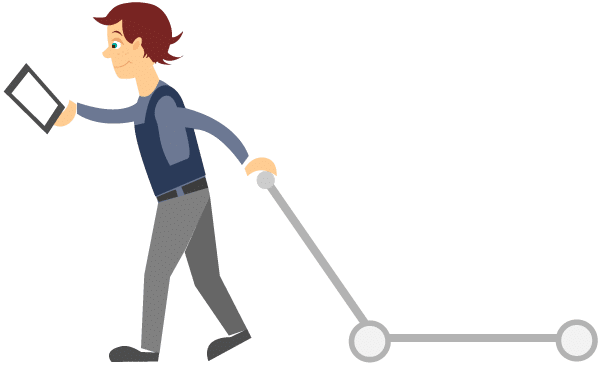 Leverage technology to manage your inventory, optimize picking and increase efficiency in your warehouse.
SKU-Keeper is a hardware and software inventory management system. It's designed from the ground up to modernize warehouse operations by leveraging the latest IIoT (Industrial-Internet-of-Things) technology. While it does some of the same things as traditional inventory management systems, WMS (Warehouse Management Systems) or ERP (Enterprise Resource Planning) systems, it's far easier to use and way more economical–it even includes a whole Pick-To-Light system!
"Voodoo Robotics pushes the envelope with their low cost SKU-Keeper warehouse inventory management system.  They've replaced the Software as a Service (SaaS) model with a leased Hardware as a Service model for warehouse picking and inventory management.  Voodoo's proprietary "pick assist" modules are simple, reliable and easy-to-use.  These modules are connected to a robust web-hosted inventory management system and integrated with your smartphone or tablet.  Voodoo is years ahead of the competition.  People using this technology in their warehouses and distribution facilities will find the system reliable and inexpensive.  We like to call that a "no-brainer" decision around here."
"Figuring out what to order from our suppliers is way easier now with SKU-Keeper."
"It was so easy to integrate with our process, and now everyone knows where everything is!"
"SKU-Keeper saves us tons of time every month when it's time to do cycle counts. For the most difficult items, all we have to do is push the button on the tag to verify the count!"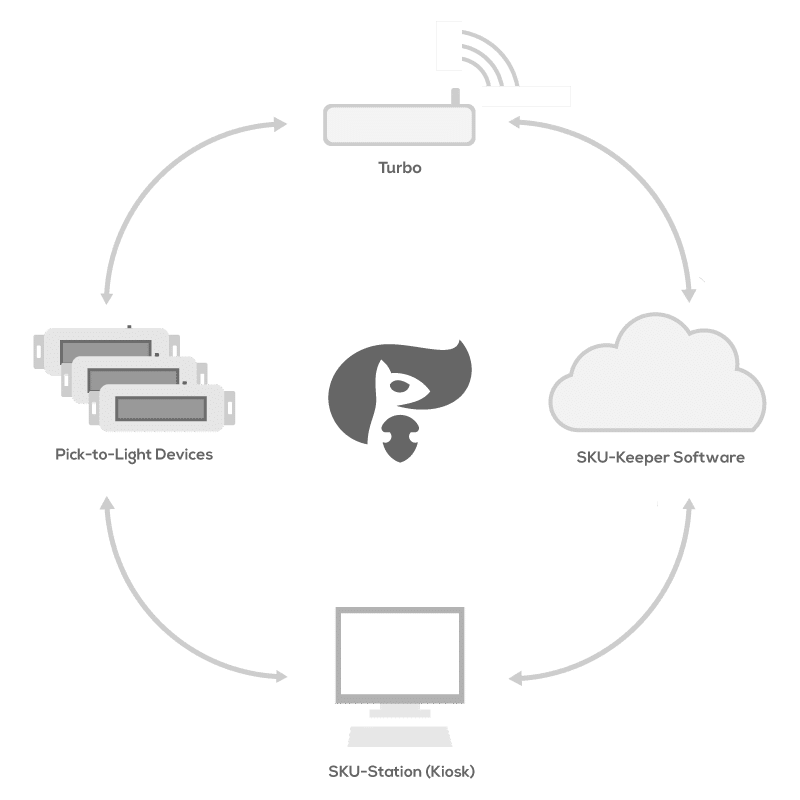 All Product Types
Search the master catalog of SKUs for all known types of products. The item may be in inventory or not.
All Areas
List or create areas of your warehouse. An area can be, for example, a storage aisle, shipping dock, receiving, QA: Set up your warehouse the way you work using names that are meaningful to you.
All Locations
Locations are places where inventory can be stored. Each Location belongs to an Area.
All Devices
Keep track of and maintain the Cloud Display Devices in your warehouse. Find and identify any device in just a couple of clicks!
All Picklists
View and assign Picklists to each Picker. Notice that total weight and dimensions are calculated!
All My Picklists
Privileges can be set so that Pickers can only see Picklists that are assigned to them. Pickers can start multiple Picklists at once to do batch picking. The resulting Task List aggregates everything in order for a single pass through the warehouse.
Completed Picks
Get a report of completed picks. Filter by date or time or by picker.
All Restock Lists
View and assign Restock lists to Restockers. Again, dimensions and weights are totaled.
All My Restock Lists
Restockers can be limited to view only Restock operations that have been assigned to them. They can perform multiple Restocks together–batch Restocking!
Deficiencies
Which Picklists can be completed given particular Areas of Inventory? Deficiencies shows how many items you're short and how many to order.
View Deficiencies
Which Picklists can be completed given particular Areas of Inventory? Deficiencies shows how many items you're short and how many to order.
Reports
Choose a report or create a custom report using the report writer.
Return Items
Items that were picked by mistake or items in canceled orders can easily be returned to their default locations. Restock lists can be automatically created and assigned to restockers.
Receive
Receiving new inventory is a breeze. Just click the button on the device where you place the inventory and the location field is automatically populated!
My Account
Users can change their own password or email address. They can choose a custom pick tune, set a nickname, set their timezone, or change their interface language.