About Voodoo Robotics
Providing cost-effective technology for manufacturing, data center operations, warehouse inventory management and order fulfillment.
Voodoo Robotics is the leading innovator for wireless picking technology, providing cost-effective technology to improve operations.
Traditionally underserved by technology, the supply chain and logistics industry is justifiably risk averse when it comes to technology modernization. Upgrading outdated technology can be very difficult. Simply put, a failed large-scale modernization could cripple operations.
The philosophy of Voodoo Robotics is to create new technologies as stepping stones that help companies modernize by making flexible, incremental changes that pose minimal risk to operations while offering substantial improvements to productivity.
More than Just Pick-to-light
Voodoo offers a unique wireless Cloud Display Device designed to modernize warehouse, manufacturing, and data center operations by leveraging the latest IIoT (Industrial Internet-of-Things) technology. The flexible solution helps to improve efficiency of business processes that require task acknowledgement and task completion acknowledgement, ranging from standard pick-to-light, put-to-light, and cart scenarios to manufacturing, repair, data center monitoring, shipping, will call/customer pickup, restocking, and other tasks.
Our solution integrates easily with existing Warehouse Management Systems (WMS) or Enterprise Resource Planning (ERP) systems allowing distribution centers, warehouses, and third-party logistics (3PLs) to manage operations, with little to no integration effort.
Order Fulfillment & Picking Technology
Trevor Blumenau, Voodoo Robotics CEO, discusses the company philosophy.
Accelerating Laptop Repair with Cloud Display Devices
Voodoo Robotics helped a laptop repair service center reduce their turnaround time from 5 days to 3. In some cases, customers paid for expedited service and repairs were completed in 24 hours.
Voodoo Robotics Revolutionizes Inventory Management for The Window Outfitters
The Window Outfitters was seeking a solid, yet affordable Enterprise Resource Planning or Material Requirements Planning system that would easily integrate with their complex manufacturing process. They found the perfect solution to fit their needs and their budget with SKU-Keeper, the product suite that Voodoo Robotics had at the time.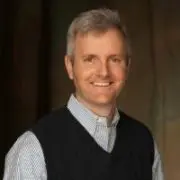 "Voodoo's proprietary 'pick assist' modules are simple, reliable and easy-to-use…. Voodoo is years ahead of the competition.  People using this technology in their warehouses and distribution facilities will find the system reliable and inexpensive.  We like to call that a 'no-brainer' decision around here."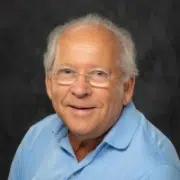 "Remarkable, useful, wireless, versatile – version 2 of this pick to light / put to light, etc., device is a huge step up from version 1. Great advances show that Voodoo Robotics does not sit on its laurels, but strongly adopts continuous improvement and listens to customer feedback."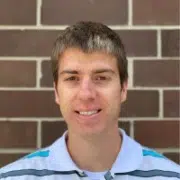 "We are using Voodoo Robotics Devices to guide our pickers through the picking process from start to finish. We use our own interface to launch the orders, communicating between Visual Manufacturing (our ERP) and the Big Block Server.
Initially we were doing all of our picking on paper and we wanted to improve picking efficiency with the same number of people. Since we had all paper processes before, I don't have a specific number on how much we have improved using Voodoo Robotics Devices, but I think about 40% better would be a conservative figure."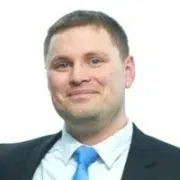 "I had a very quick look. Indeed the integration—IT wise—seems trivial. You did a very good job with the documentation and making it really easy for any IT professional to work with your solution in no time. I basically have zero technical questions for you. It's all clear. In fact, at this stage, it's easier for me to understand the Voodoo solution than how we'd integrate it into our systems, but that will change very soon."

"As a previous Program Director and Business Manager for Overseas Operations Support Contracts, I can immediately see the costs and time savings from this system and especially the simple-to-use tags.
I like the ease with which the tags can be set up, configured and moved from location to location based on the needs of the field.  Temporary and semi-permanent warehouses are how things are done, more often than not, in fluid locations.
The simple ability to move the tags to the inventory is a real time saver for pop-up warehouses that may only last a few days or weeks. The display system that lights up and sounds an audible tune is a huge benefit for the people looking for the items in a fluid environment, especially in low light and critical conditions.
Being able to bring a new employee quickly up to speed on finding the right parts to pick is an extremely valuable feature. No need to spend hours/days educating them on a warehouse layout. Employ the system and let them go out to the lighted, audible displays to get what is needed, quickly. Also, the scalability is very flexible.  If the number of line items expands, add more battery powered tags to absorb the requirement.".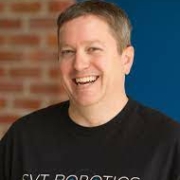 "By connecting to the pre-built standard integrations of our SOFTBOT Platform, Voodoo's highly-versatile pick-to-light devices can be deployed as quickly as ever-evolving warehouse tasks.
Mobile-cart integrated pick task management, zone-based pick or pack applications with AMR or AGV solutions, and automated pickup or replenishment by any AMR or AGV are just a few examples. The uses are virtually unlimited."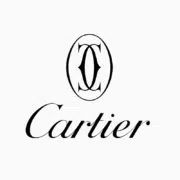 "Simple, smart, and so easy to set up."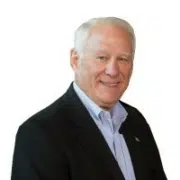 "I love the product and still pass along information when I can."