Pick-to-Light for 3PLs
A CREATIVE AND FLEXIBLE SOLUTION FOR YOUR MOST CHALLENGING PROBLEMS
3PL's have a tough job managing the constant flow of new customers and their ever-evolving needs. Our lease-based Pick-to-Light system is gaining traction as a flexible and creative solution to the toughest challenges unique to 3PL's.
Our Pick-to-Light System is more than a picking solution. A simple URL call causes the devices to light up with two lines of custom text. Imagine what you could do with a cloud-connected wireless device that displays any two lines of text:

NOT YOUR DADDY'S PICK-TO-LIGHT!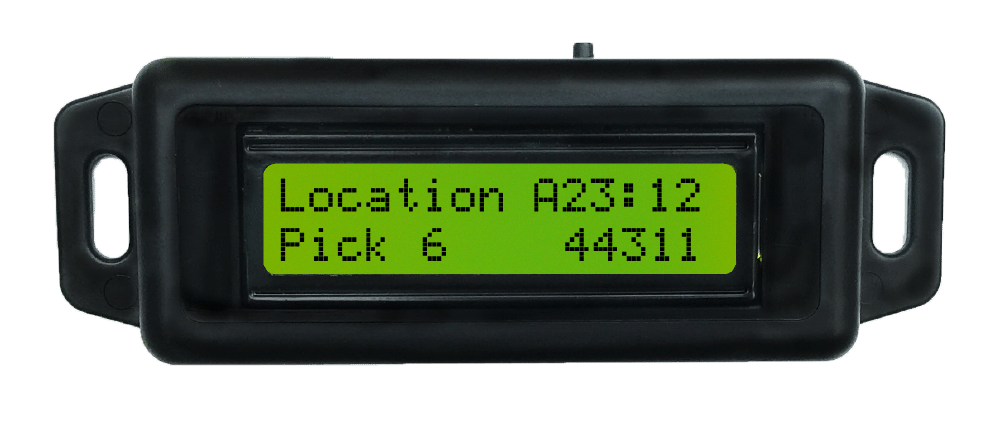 1
Programmable two-line display (16 alphanumeric characters each) lights up to get picker's attention.
2
Acknowledge pick/put or cycle through screens with one button press.
4
Long-lasting AA batteries are accessible from the front and are easy to change.

What is in the Starter Kit?
Use Google Sheets to explore the functionality without having to integrate with your WMS/WCS. You can easily integrate later.